Company Certifications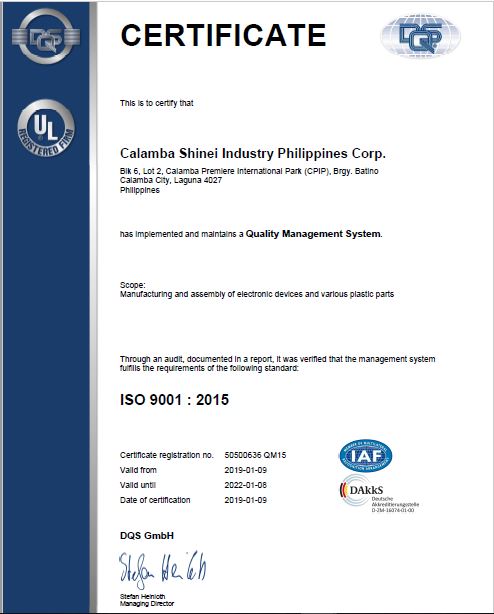 MISSION
To achieve and maintain the highest quality and standards of our product through continuous innovation, awareness of our ever changing environment for company's growth as well as community and individual progress.
VISSION
CSIPC envisions to attain global product excellence through customer's satisfaction while staying competitive in the worldwide landscape through application of advanced technologies compelled by its commitment in advancing environmental protection on its over-all company processes.
QUALITY POLICY
It is the policy of Calamba Shinei Industry Philippines Corporation to satisfy its customer's need by producing quality products, meeting on time delivery paired with utmost effort for continuous improvement.
All employees are committed to quality first principle and participate in the improvement and maintenance of the company's system.
Business Customers
Complete customer satisfaction. That is the principle that has guided our company along our journey so far, and it remains our goal today. From the beginning, we have focused on providing customers with a level of service that keeps them coming back to our flagship.
CANON | C-PAK | BROTHER| SEMCO ROHM | FTECH